The 2017 running of the Rolex 24 hours of Daytona started decent weather, then degraded into cold and wet.  The race was run under yellow early in the morning hours due to a track couldn't handle the amount of rain dumped on it.  Everything cleared up for a spectacular finish, with Wayne Taylor Racings Rickey Taylor holding his own against fast and focused Filipe Albuquerque.  After contact in in turn 1, right by the pits, Rickey's WTR #10 passes the leading AXR  #5 and holds on to beat the faster car by 0.6 seconds!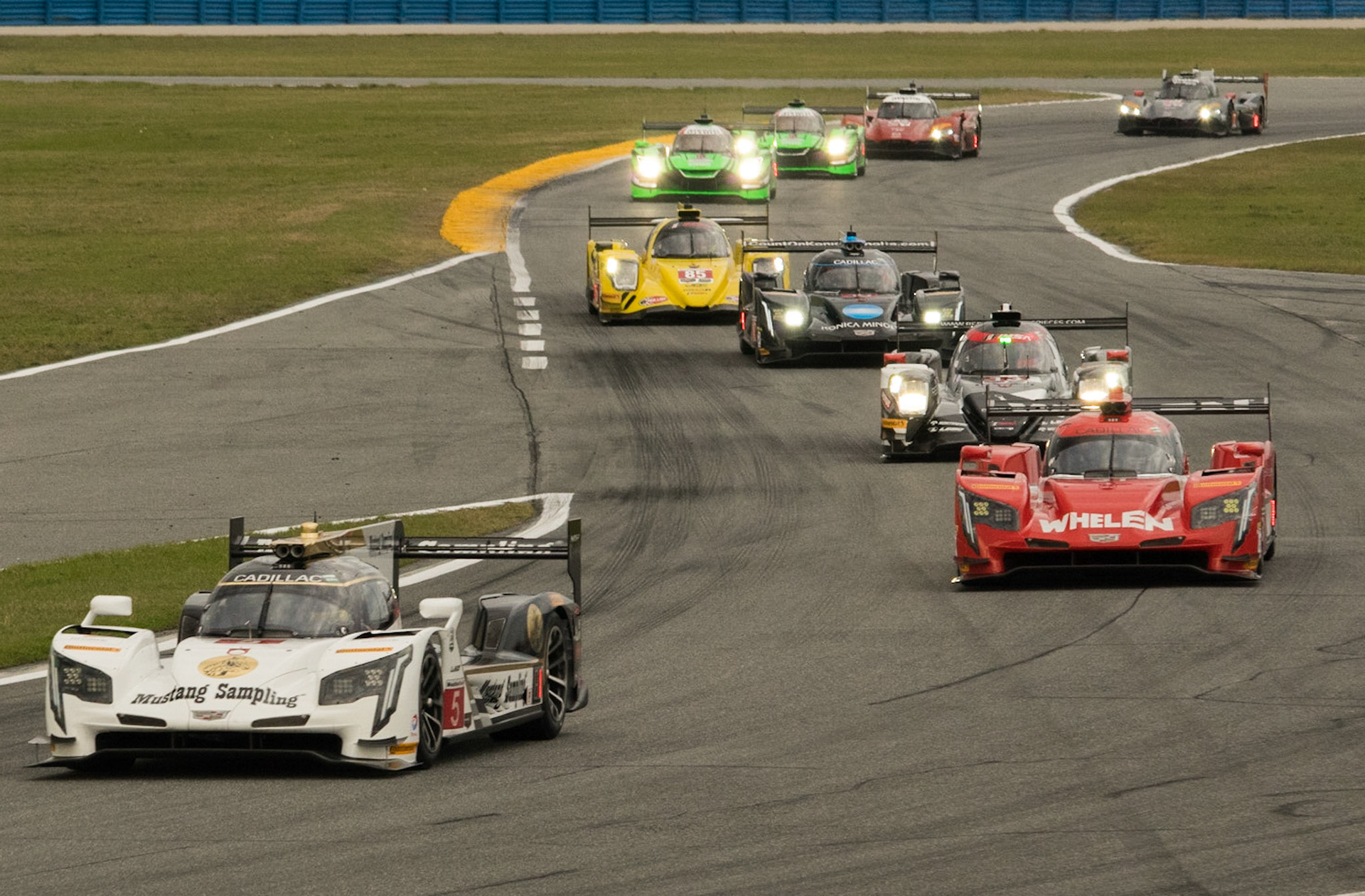 Joao Barbosa leads Eric Curran and the field of DPi's to the green flag.
The Ford GT's take the start of the race with the most impressive field of GT's seen for many years.
WTR Jordan Taylor leads a Mazda DPi through the kink intl infield Turn 5.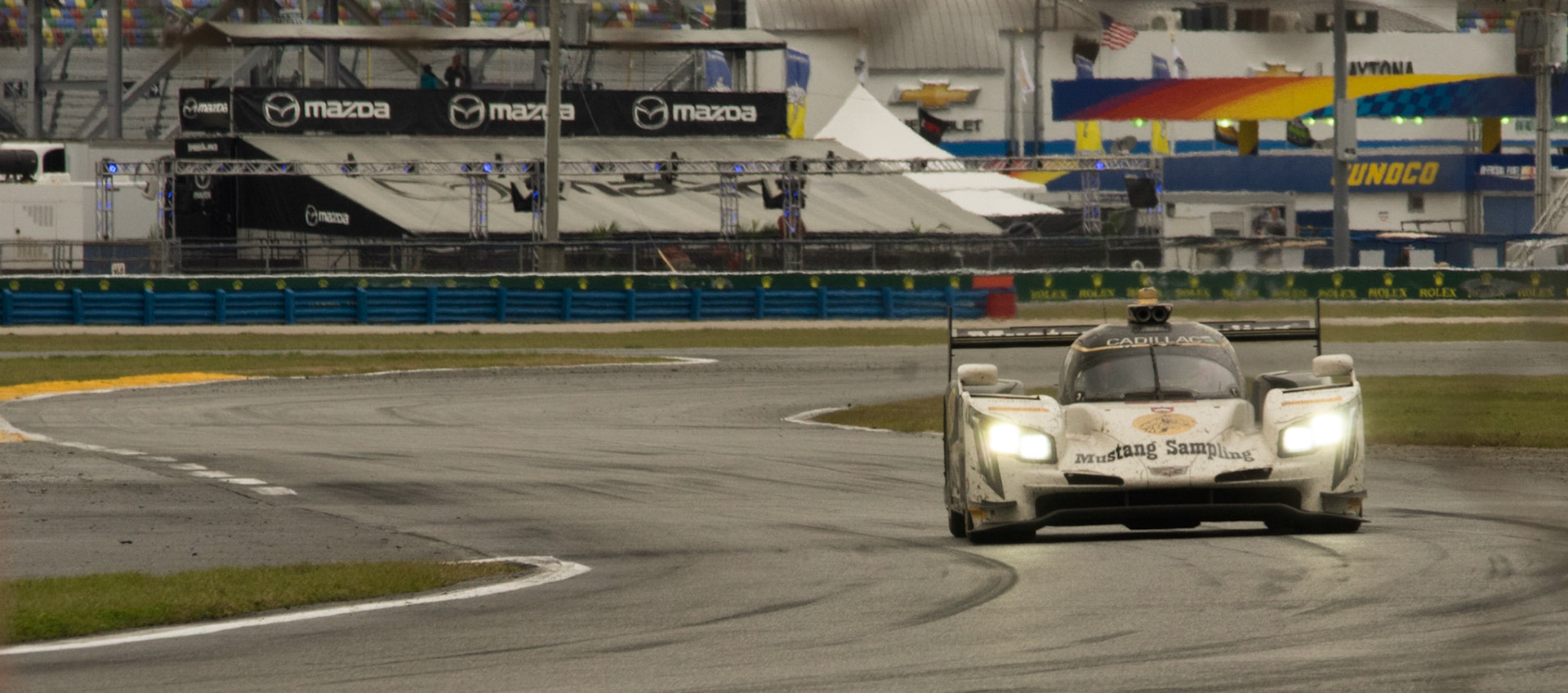 Action Express #5 races through the infield kink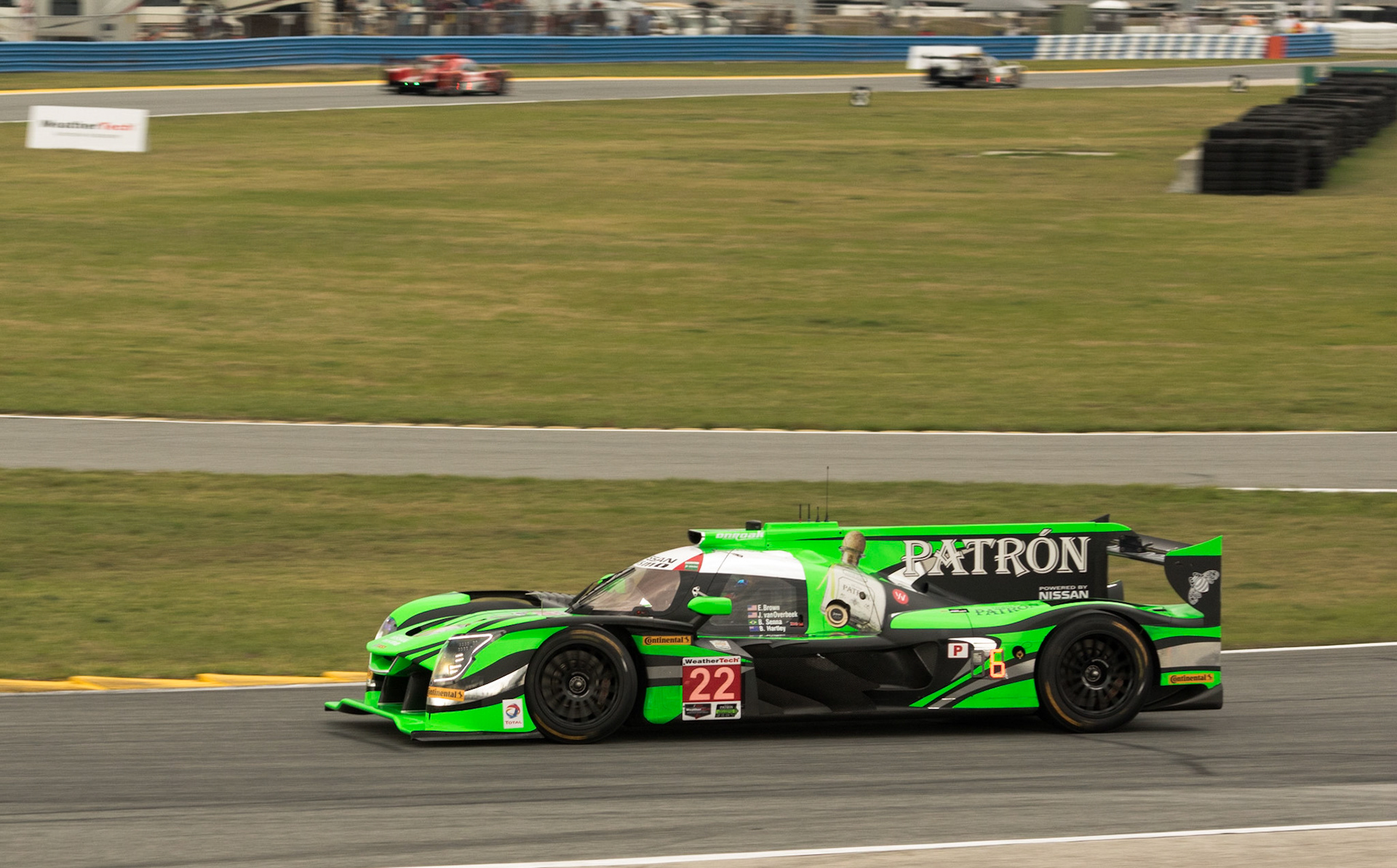 Extreme Speed Motorsports Nissan DPi
Red , white and blue mixing it up with West Palm Beach, Florida's Dragon Speed Oreca-Gibson
Paul Gentilozzi's Lexus GTD 
Michael Shanks Acura NSX GTD
Ford Leading a pack of 7 GTLM cars which finished 1 through 7 , separated by only 7 seconds after 35 hours.
Michael Shanks Acura NSX's ran almost flawlessly though the night.  With little time left in the race, the white #93 failed to finish after losing its hood, causing a fried transmission.

AXR's Joao Barbosa leads in the closing hours for the race.
AXR's #5 and #31 leading the pack at a restart
ESM's Nissan DPi on the high bank of turn 2.
The clean Ford GT.  It didn't stay that way for long!!!